Jaden & Orion Lane started Organic Matters Kitchen to provide 100% Organic snack foods you don't have to feel guilty about eating. The norm for modern day snack foods is to make them as cheap as possible even if the ingredients compromise the quality of the product and the health of the consumer. Our passion is to break the status quo and give people the option to buy something not only better for themselves, but better for the world.
Our products have a refreshingly simple ingredient list without any preservatives/additives, which creates an unbeatable taste.

When you buy our product you are supporting Organic farmers, and strengthening the organic food market. Organic farming is becoming more and more important in this day and age. You can see 10 reasons to buy Organic here: http://www.ota.com/organic_and_you/10reasons.html

You are supporting a small family owned business.
The first product we released was Vegan Caramel Corn. Typically caramel corn is made with high fructose corn syrup, soy lecithin, butter and coloring. Our Caramel corn is made with 100% organic extra virgin coconut oil, sweetened with organic agave syrup and organic evaporated cane juice. This caramel corn has a surprisingly light and buttery taste, and it's vegan friendly too!
Our future products soon to come:
Vata Churna Spiced Popcorn

Vegan Maple Coconut Bacon Popcorn

Bombay Curry Popcorn

Southwest Spice Popcorn

Garlic N' Herbs Popcorn

Vegan Soft Caramels

Vegan Toffees

Vegan Coconut Baco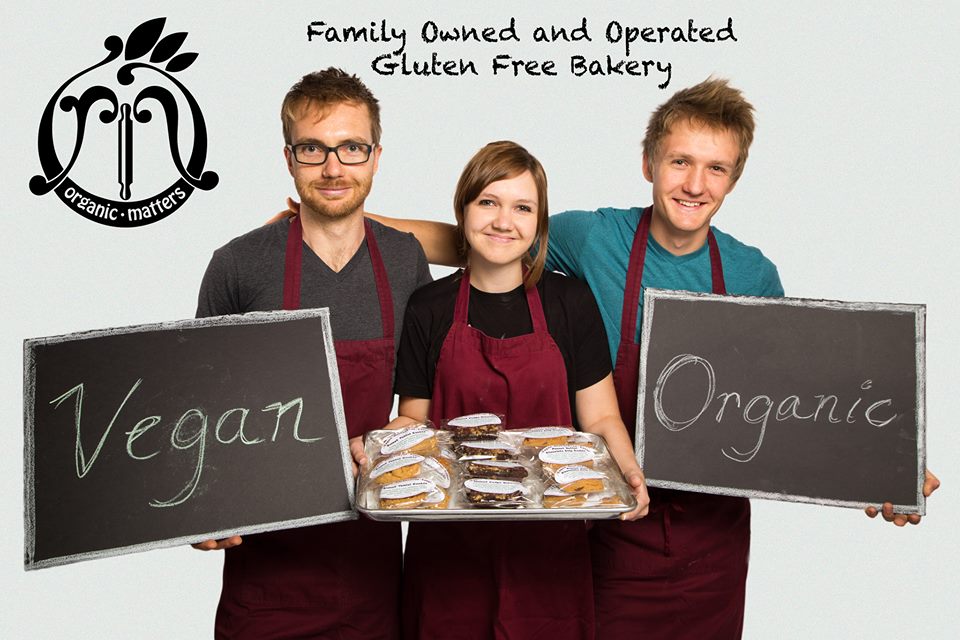 Location:
Basement - Commercial Kitchen
Contact info:
641-451-7477
Organicmatterskitchen@gmail.com