"It is the purity of man's heart and mind, and his innocent and faithful approach to action with the purpose of all good to everyone, which really succeeds in yielding maximum results with minimum effort." - Maharishi Mahesh Yogi
My concept utilizes 5 pillars that resonate with me from my MVS studies:
1. Knowledge is the greatest purifier
2. The means gather around Sattva (purity)
3. Practice an ideal daily routine/ strategy for life and investing (sleep, water fasting, nutrition, devotion, yoga, meditation, research/ experiment & application, R &R, exercise, etc ...)  
4. If there is no progress maintenance is at risk
5. Mindfulness of Maharishi's 5 Fundamentals of Progress: Stability, Adaptability, Integration, Purification and Growth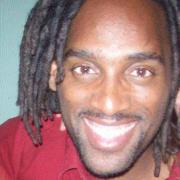 Philanthropy  means "love of humanity" in the sense of caring for, nourishing, developing, and enhancing "what it is to be human" 
The plan is to build my self up to Fullness (Mind, Body, Spirit, Emotions, Sexuality, Finances, Environment) so that I can nurture life, affirming people, places and things from the overflow, to be philanthropic from my unique perspective.
My philanthropic work will be done through another company I'm starting called "Hearts Open Hearts" !
Yogic Investing: Trading and Research
Location:
SM 303 - 3rd Floor West Side